Online version of the 2013-14 Department of Health Annual Report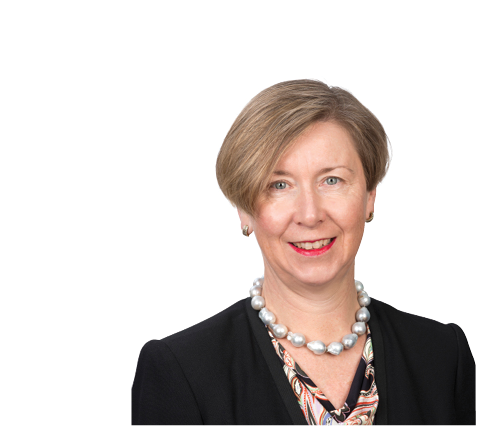 Year in Review
2013-14 was a year of change, challenge and accomplishment for the Department. The change of Government and new Ministerial team also brought changes to the Department's title and responsibilities, notably the transfer of aged care to the new Department of Social Services and the return of sport into the Department.
The year has seen tremendously positive results from a number of the Department's key programmes and initiatives.
Saving lives through cancer screening and immunisation
In 2013-14, the Department expanded the National Bowel Cancer Screening Programme by increasing the age range of people invited to undertake free screening. More than 1.2 million people were invited to undertake free screening over the past 12 months, potentially detecting more than 2,600 cancerous lesions.
With more than 9 out of 10 children fully immunised, Australia's child immunisation rates remain high. However, there are still some parts of the country where coverage needs to be improved and greater efforts are needed to ensure immunity is not compromised in those communities.
Over 70 per cent of Australian girls aged over 15 years have received all three doses of the Human Papillomavirus (HPV) vaccine. This coverage rate is amongst the best in the world and is helping to reduce the rate of cervical abnormalities detected through cervical screening and is expected to ultimately lead to a reduction in cervical cancer.
From February 2013, the HPV vaccine has been available to boys. This is a world first. Results are currently being collected, with early indications that 60-65 per cent of boys aged 12-13 years have received all three doses of the HPV vaccine in the first year of programme delivery. Male coverage is expected to steadily improve in the coming years.
Improving health and wellbeing through sport
I was delighted to welcome sport back to the Department. Australians have a passion for sport but we need to strengthen the link between that passion and individual commitment to health and wellbeing. Establishing this link is particularly important for our children. In 2013-14, the Department contributed to development of policy to embed sport into school life, working in cooperation with our colleagues at the Australian Sports Commission. This resulted in the new Sporting Schools initiative funded in the 2014-15 Budget.
Reducing the damage caused by smoking
I am personally delighted at the continuing reduction in the rate of smoking amongst Australians. In 2013, the proportion of people aged over 14 who were daily smokers fell to 12.8 per cent. This is a significant decrease from 15.1 per cent in 2001, and almost half the 1991 rate of 24.3 per cent. It is clear that the Department's world leading efforts, including plain packaging, more graphic health warnings on packs and public information campaigns, have played a pivotal role in reducing the terrible damage and loss of life caused by smoking.
Managing future health emergencies
In April 2014, the latest version of the Australian Health Management Plan for Pandemic Influenza was endorsed by all Australian Health Ministers. Drawing on lessons learned from the 2009 influenza pandemic, as well as international best practice, this plan puts Australia in a strong position to manage future influenza epidemics and other national health emergencies. The Chief Medical Officer will talk more about preparedness in his review.
Improving health outcomes globally
In 2013-14 the Australian Government, through the Department, maintained its active participation in international efforts to improve global health outcomes.
It has been a particular honour for me to contribute actively to global and regional public health efforts, on behalf of Australia.
At the May 2014 session, I concluded my term as Chair of the World Health Organization (WHO) Executive Board. I was privileged to oversee a productive phase in WHO governance and financial reform, during which Australia worked with global partners to help combat both communicable and non-communicable diseases, and strengthen health systems in developing countries.
In December 2013, I also completed 10 years as chair of the Organisation for Economic Co-operation and Development (OECD) Health Committee. During this period, the Health Committee oversaw the development of a substantial body of work by the OECD on health systems and economics.
Future challenges
All of that said, challenges remain. Work on health is never done. Further improvement is needed in Indigenous health, tackling the burden of chronic disease, comprehensive and integrated use of eHealth, and curbing the rising costs of our health system.
Australia has one of the most efficient and effective health care systems in the world. However, advances in medical technologies and treatments, new pharmaceuticals, the rising incidence of chronic disease in the community and an ageing population, have meant that the cost of maintaining the health care system continues to rise. Ensuring Australia's current world class health system is sustainable into the future will be the highest priority for the Department.
The challenge of obesity in children
Despite growing rates of childhood obesity internationally, the rates of childhood obesity in Australia stabilised.1 Overall rates of overweight and obesity in the population, however, including among children and adolescents, remain high and we need to keep working to encourage these rates to fall.
The challenge of chronic disease
As the leading cause of preventable death and disease in Australia, chronic diseases represent a significant challenge to the sustainability of our health system. The Department will take a particular focus on diabetes in 2014-15, with the development of a National Diabetes Strategy to improve targeting of health expenditure in diabetes prevention and management.
Forming smaller and more rational Government
The 2014-15 Budget contained a number of initiatives to cut red tape and streamline administration so that resources could be redirected back to health services.
To reduce bureaucracy and duplication, a number of agencies in the health portfolio are being closed or merged. The Department will take on the functions of the Australian National Preventive Health Agency. In addition the Department of Health will take on the functions of General Practice Education and Training Ltd and Health Workforce Australia during 2014-15, reinforcing our commitment to a health workforce that can deliver the services Australians require, regardless of where they live.
Reducing regulatory burden and cutting red tape
The Department will continue to deliver the Government's priority of reducing regulatory burden and red tape for individuals, businesses and community organisations in the health sector. Opportunities will be sought to streamline and simplify systems for patients, doctors and other health providers, while maintaining appropriate and effective safeguards for safety, quality and efficacy of health products and services.
A fond farewell
Finally, I would like to thank the staff of the Department, past and present. None of the achievements I have listed could have been made without the dedication and commitment of our people. I would also like to acknowledge the staff who moved to other Departments as part of the Machinery of Government changes, particularly those staff from the aged care division, an area that I regard with great affection.
I must also mention the impressive role that Departmental staff take in the community, through supporting various charities and community events. The prime example of this is the Department's long-standing support of Hartley Lifecare - which has helped children, adults and their families with physical and complex disabilities to get much needed accommodation support and respite. I am impressed and proud that, during my tenure as Secretary, the Department raised well over $1 million for Hartley Lifecare.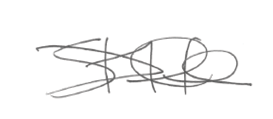 Jane Halton PSM
Former Secretary
October 2014